I cheat. I admit. But this is a picture that immediately came to mind when the capture was named "Body Parts". I put this collage together when my 3 year old (still getting used to that!!) Miles was just a little babe! It still melts my heart!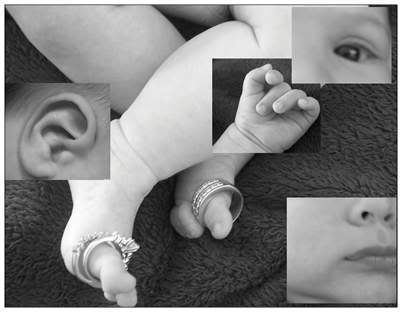 Baby Miles body parts
And one more...both of my kids and their stunning eyes!!!!!!
Acilia and Miles eyes